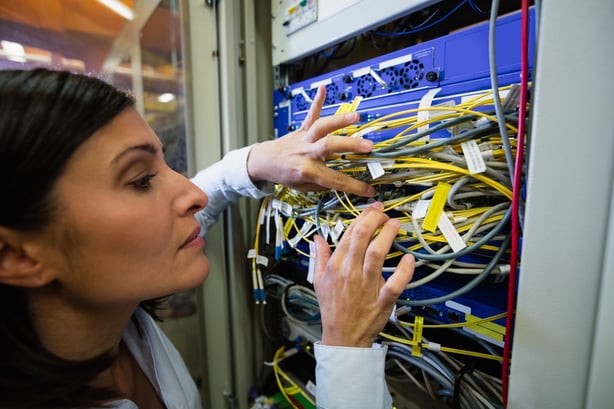 Reading Time: 4 minutes
This is our fifth post in the series of "5 Common problems to solve with a Hybrid Cloud implementation: Why Hybrid Cloud makes business sense." As enterprises grow from startups to international corporations so does their information systems complexity.
The confluence of operating capacity optimization, application delivery, systems redundancy and all their co-dependencies and interdependencies become blurry very fast.
Symptoms such as:
Complexity of maintenance and updating for VLAN structure and subnets established for development, test and production environments.
Localized firewall and security rules that stay fixed when a workload is migrated all the security provisioned needs to be re-done.
Slow upgrade or migration of workloads to enhanced or newer environments due to the inherent complexity of IP, DNS and routing changes both in the physical or virtual machines and in the networking equipment.
Slow planning and deployments of multi-tier applications.
By standardizing on a virtualization platform an organization begins to level the playfield and regain some visibility into their IT operations. When the virtualization platform is capable of interoperating with software-defined networking appliances and software-defined storage, the realization of application and workload portability, between private clouds (local and public hosted), immediately becomes feasible.
By establishing a Hybrid Cloud implementation companies of all sizes enable the business and their IT operations team to:
Improve Infrastructure Efficiencies: Eliminating valuable compute, network, and storage resource waste by using fewer infrastructure components than your current environment.
Centralize Management: Shifting its data center to a true Hybrid Cloud and managing its environment using a simple, intuitive interface in a centralized location.
Lower capital and operational costs: Decommissioning legacy three-tier infrastructure resources and reassign human capital to higher-priority projects.
Other posts in this series are:
If you like what you are reading, download our guide:
Make sure to Subscribe to Our Blog to receive our team updates about Digital Transformation and Hybrid Cloud.