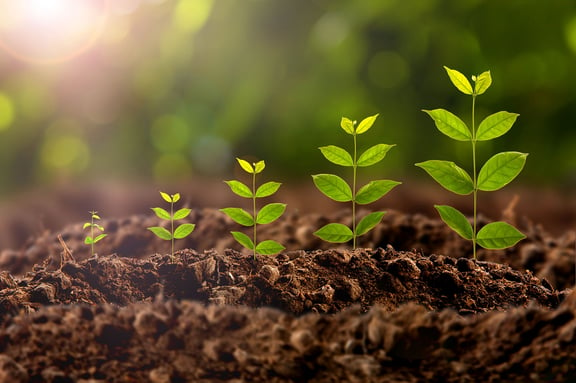 Reading Time: 6 minutes
This is our third post in the series of "5 Common problems to solve with a Hybrid Cloud implementation: Why Hybrid Cloud makes business sense"
When your organization needs to scale its IT infrastructure permanently or temporarily, serious challenges can occur.
When proper budget is not established we've seen symptoms such as:

Storage is becoming a big deterrent for the creation of new workloads because it is too expensive or capacity thresholds are off: We have seen organizations adding external USB drives to their servers because they are just no able arrive at a sensible and responsible solution.
Physical network ports are not available in the core switches: Management decides it's smart to start creating "new" sub-par networks with nested smaller unmanaged switches.
Server memory is simply not there and established thresholds are already met: So sometimes organizations start a low-cost server sprawling spree because consolidation is simply not in the budget.
When a proper budget is there, and a very professional process is established we've seen symptoms such as:

You need to request and validate for budget approval. This will take time.
You need to create a request for proposal and bring in your purchasing team, this will probably take more time.
You need to find a physical space in your data center and set up all the power, cooling and networking aspects of bringing the new piece of hardware to your location. These tasks will take not only time but also careful preparation and more than likely the involvement of an interdisciplinary team of professionals in networking, infrastructure, storage, and security.
After all, both small to mid-sized cash-strapped organizations and big multi-national corporations face scaling challenges easily solvable.
Maintaining the capacity of your infrastructure between established thresholds is a juggling act and meeting the SLA's associated to your production and testing environments could become an even greater challenge.
In some cases, you may have larger workloads requiring additional resources for a short period of time. Instead of overbuying physical resources or engaging in long sales and deployment cycles, take advantage of cloud economics by simply purchasing what you need, when and where you need it. Then simply scale down your new environment and continue with your day-to-day operations once the workload is completed.
Scaling or bursting excess workloads using a hybrid solution will enable your organization to reap the benefits and diligently solve these growing pains by:
Paying-as-you-Grow: Eliminating extraneous compute and storage costs by paying for only what you need, for as long as you need it.
Easily Reacting to Demand: Going from a resource-constrained environment to a resource-efficient software-defined data center in a matter of hours.
Linearly Scaling: Easily plan for the resources you need to scale your environment linearly. Eliminating the guessing or purchasing of more resources than required.
Whenever your organization is having difficulties provisioning new networking, storage or servers (physical or virtual) you should always keep in mind the reasons to establish a Hybrid Cloud. You would be able to provide immense flexibility to the business and IT group in deciding the most cost efficient way to increase capacity.
Other posts in this series are:
If you like waht you are reading, Download Our Guide:
Make sure to Subscribe to Our Blog to receive our team updates about Digital Transformation and Hybrid Cloud.