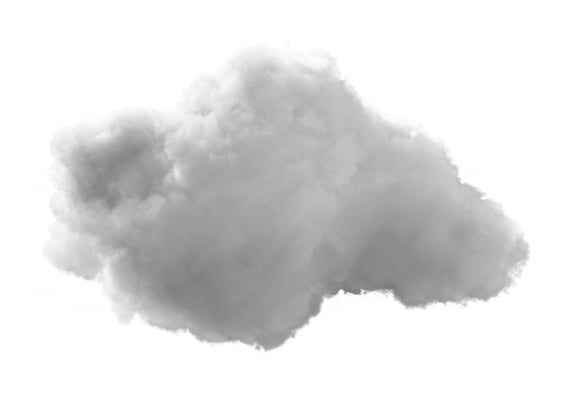 Reading Time: 5 minutes
If you are you interested in establishing a Hybrid Cloud for your organization, in this post of the series, we go from introducing the basic concepts to establishing specific business problems you can solve with it.

To introduce the concept, we need to go back to basics briefly.
Everyone talks about "Cloud," but for most executives, the concept is abstract at best and most people never really stop to think what "Cloud" in the IT space means.
For a more advanced conversation, please visit our Cloud Computing section of our website.
What is "Cloud"?
When people talk about Cloud, they are referring nine times out of 10 to the internet in general. For our purpose and to meet the objective of our post series, this is totally inadequate.
When we refer to "Cloud" we are talking about "Cloud Computing" and to our surprise, Wikipedia does an excellent job of describing it:
"Cloud computing is a type of Internet -based computing that provides shared computer processing resources and data to computers and other devices on demand. It is a model for enabling ubiquitous, on-demand access to a shared pool of configurable computing resources (e.g., computer networks, servers, storage, applications, and services), which can be rapidly provisioned and released with minimal management effort."
So the concept of cloud revolves about optimizing and facilitating the consumption of pools of IT resources. Those resources most generally are CPU, RAM, storage, and networking. This so-called "Clouds" are therefore not only present in public service providers like IBM Bluemix, Amazon AWS or Microsoft Azure but they could also be present internally at organizations or even in your home.
What is Hybrid Cloud?
Now, let us elaborate on the concept of "Private," "Public" and "Hybrid." As you can imagine if the previously mentioned IT resources reside inside your company, we are talking about a "Private Cloud," conversely if they are located in a Cloud Service Provider (CSP) like IBM Bluemix or Amazon AWS, they are called a Public Cloud. A Hybrid one, thus, is a mix of both private and public pools of resources that can interact with each other with some type of Internet connectivity.
It is crucial to mention there are "Private Clouds" that run on "Public Clouds." So organizations can run privately and securely their private group of IT resources inside publicly available cloud offerings.
Now we are ready to introduce the concept of "business workloads."
The workload concept refers to the software and hardware resources required to execute a group of similar or associated business processes. For example a company database engine, an application server, an application that runs payroll or an ordering system for manufacturing.
What are the tasks to prepare for a Hybrid Cloud Implementation?
For small or medium size businesses the preparation involves clearly defined steps:
Have a clear understanding of virtualization. You can head on to our Virtualization section for an excellent introduction.
Inventory the workloads your organization runs and their priority to the business operation.
Define if your company's workloads can run in a private or public cloud.
Establish if your organization is already running some type of private cloud locally, such as VMware vSphere, Red Hat Enterprise Virtualization or Open Stack.
Create an inventory of local IT hardware (compute, storage, networking) and determine its current usage levels at all times of day, week and month.
Determine the possible internet connectivity options for the company.
Finally, with these concepts under our belt, we are now ready to discuss some essential business cases.
5 Problems to solve with a Hybrid Cloud implementation:
Aging hardware
Inability to scale
Failure to innovate
Increasing complexity
Disaster recovery
If you like what you are reading, download our guide:
Make sure to Subscribe to Our Blog to receive our team updates about Digital Transformation and Hybrid Cloud.