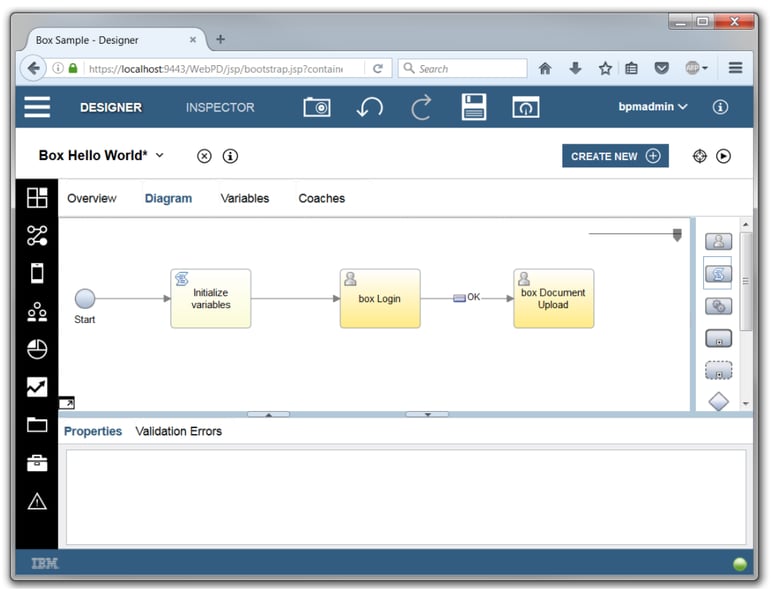 We've been working with a customer on an IBM BPM in Customs and logistics application to handle all the requirements and deadlines that a particular import/export process needs to take into account to avoid expensive government fines. This post talks about some valuable information in regards to the integration of Box ECM as a document repository.

A BPM Customs and logistics application is bound to have a lot of paper forms and documents along all of its activities. Bills of lading, proforma invoices, quality assurance certificates, etc. The list is long and varied. As a result you might consider integrating your BPM solution with a best of breed, modern ECM solution such as Box.

As IBM and Box continue moving forward in their integrations IBM BPM Business Process Manager is no exception.
In this page, you'll find a very useful tutorial, samples and source code on how to implement an IBM BPM Box Integration Toolkit.

This way all of your scanned documents and uploaded files can actively interact with your process even adding OCR using the powerful features of IBM DataCap.

If you want to learn more about our IBM BPM for Customs and logistics applications with IBM ECM integration and IBM BPM infrastructure, our team will be happy to discuss your specific requirements.