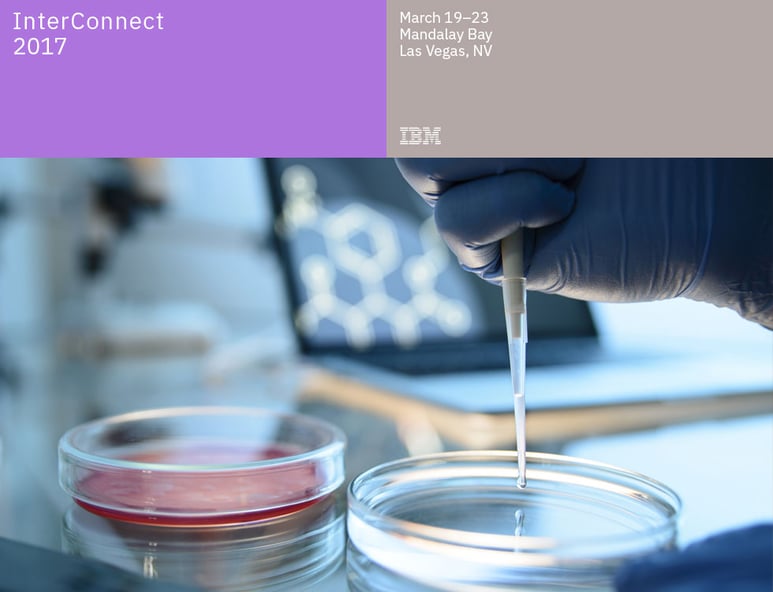 Our team will be speaking at IBM InterConnect 2017 this coming March 21, 2017, at 1:30 pm at the Mandalay Bay South, Level 2 - Mandalay Bay Ballroom I
Download this event to your calendar:

Here's the abstract for our talk:
Patient admissions can be a real challenge for any healthcare organization. Individual, payor, physician and government requirements and regulations pose a myriad of scenarios with countless combinations and elevated knowledge worker intervention. GELA is a large healthcare provider with a wide array of offerings, ranging from a CAP and AABB accredited medical laboratory to a high-complexity clinic and oncology institute. Join our teams as we show how our medical laboratory reduced its pre-analytical phase by almost 35% by innovating in the admissions process with IBM Business Process Manager (BPM), orchestrating and simplifying the process between portals, HIS, LIS and physicians, increasing patient satisfaction and reducing wait times.
The purpose of the talk is to introduce the usage of BPM in healthcare as a business enabler for easier consumption of services. We will:
Explore how GELA-LMLA is using IBM BPM in their health care admissions process to time-shift the identity creation, insurance validation and pre-payment of its Medical Laboratory services.
Explain how using simple business rules in IBM BPM can help increase admissions accuracy and reduce time to invoice to insurers/payors.
Demonstrate how GELA-LMLA uses an integrated IBM WebSphere Script Application built with modern scripting technologies and UI that interacts with a headless IBM BPM instance that brings visibility and orchestration to a complex process.
Explore how GELA-LMLA is bringing IBM BPM into its analytical and post-analytical phases in its LIS, laboratory information system, to enforce CAP and CLSI best practices supported in BPM.
Please join us, we'll have a good time and learn from each other's experiences!
If you want to talk to us about BPM in health care in Las Vegas during IBM InterConnect 2017, please schedule some time with our team by selecting the option below. We'll do our best to meet with you.
Here's our calendar of IBM InterConnect 2017 presentations:
| | |
| --- | --- |
| Session ID | HBP-6548 |
| Title: | Online Check-in for Healthcare: Admissions Process Innovation with IBM BPM at GELA |
| Where: | Mandalay Bay South, Level 2 - Mandalay Bay Ballroom I |
| When: | Tue, 21-Mar 01:30 PM - 02:15 PM |