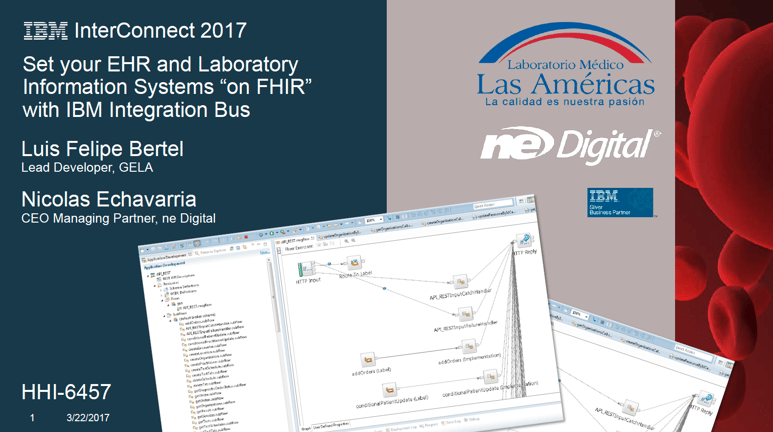 Last March our team presented at IBM InterConnect 2017 in Las Vegas our view for healthcare interoperabilty between EHR and LIS systems using IBM IIB, the file is ready for download.
For those of you interested in IBM Integration Bus in healthcare applications, our presentation demonstrates the healthcare interoperability process for a large organization from the needs to benefits and beyond.

Understand our solution approach and gain deeper insight into a production implementation that brings healthcare interoperability with the latest HL7 standard, FHIR. We demonstrate how we future-proofed the in-house application development investment on their Laboratory Information System with the creation of a FHIR-compliant REST API using the latest capabilities for HL7 FHIR with IBM Integration Bus, bringing back to the organization the ability to innovate with the consumerization of healthcare.
Additionally, we go deeper into implementation details and demonstrate how the solution runs in an instance of our own Hybrid Cloud Express for VMware in IBM Bluemix.