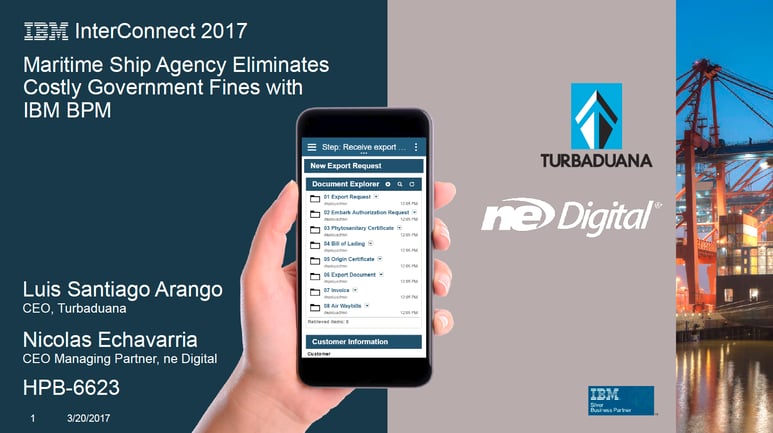 Last March our team presented at IBM InterConnect 2017 in Las Vegas our approach for eliminating fines in the ship agency and transportation industry using IBM BPM, the file is ready for download.
For those of you interested in IBM BPM in customs, logistics and shipping applications, our presentation demonstrates the process automation and monitoring to avoid government fines from the needs to benefits and beyond.

Understand our solution approach and gain deeper insight into a production implementation that brings to reality the organization desire to achieve customs process visibility with BPM increasing efficacy, oversight and overall improved times and resolution in their customs process execution.
Additionally, we go deeper into implementation details and demonstrate how the solution runs in an instance of our own Hybrid Cloud Express for VMware in IBM Bluemix.