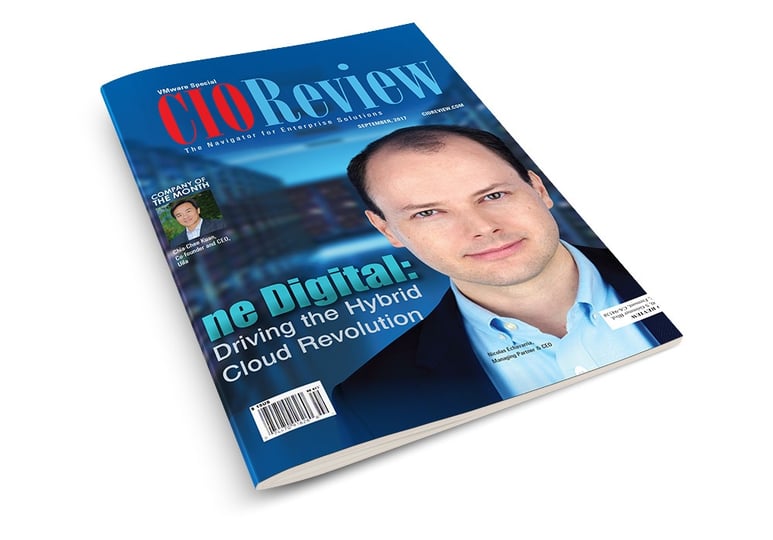 CIO Review has published their VMware Special issue for 2017. ne Digital is featured as the cover story. We shared in depth our Hybrid Cloud Express vision with their editorial team.
In this article, we share with CIO Review readers our vision for our Private Cloud As A Service platform called Hybrid Cloud ExpressTM. We establish three main tenets of our Software Defined Data Center for Small and MidSize businesses:
Speed of Implementation: The implementation of a Hybrid Cloud should NOT take more than 10 days for an SMB that already runs and operates a local VMware Cluster.
Ease of Use and Migration: The IT team for the organization should be able to drag and drop Virtual Machines between DataCenters WITHOUT IP CHANGES or any other type of change for that matter.
A budget in line with the cash-flows of an SMB organization: Current SDDC offerings with VMware vSphere and VMware NSX are absolutely cost prohibitive for the SMB company. We strive in making Hybrid Cloud affordable and scalable.
Secure data in motion and at rest: With our L2VPN implementations and software defined storage solution that spans data centers with file and block options, your company data will be secure during migration and operation.
Read the article at CIO Review or read the magazine.
Do you want to learn more about Hybrid Cloud ExpressTM ?